Yasmin is the creator of the luxury skincare line Khalm Skincare! After suffering from an overgrown hair condition known as Hypertrichosis and undergoing laser hair removal, her skin became very sensitive. ⁠
⁠Yasmin then shifted her focus to skincare and had an awakening with Oud! Oud is a scent common in many South-Asian households (through incense burning and other methods) and is one of the most luxurious oils in the world. This sparked the idea for Yasmin to create an Oud-based skincare line that is now viewed as revolutionary in the world of skincare. ⁠
Today Yasmin's skincare line, Khalm, has been featured in Forbes as a must-have for 2021, it is inclusive, diverse, and cruelty-free. ⁠
All while being a wonderful mother to her children!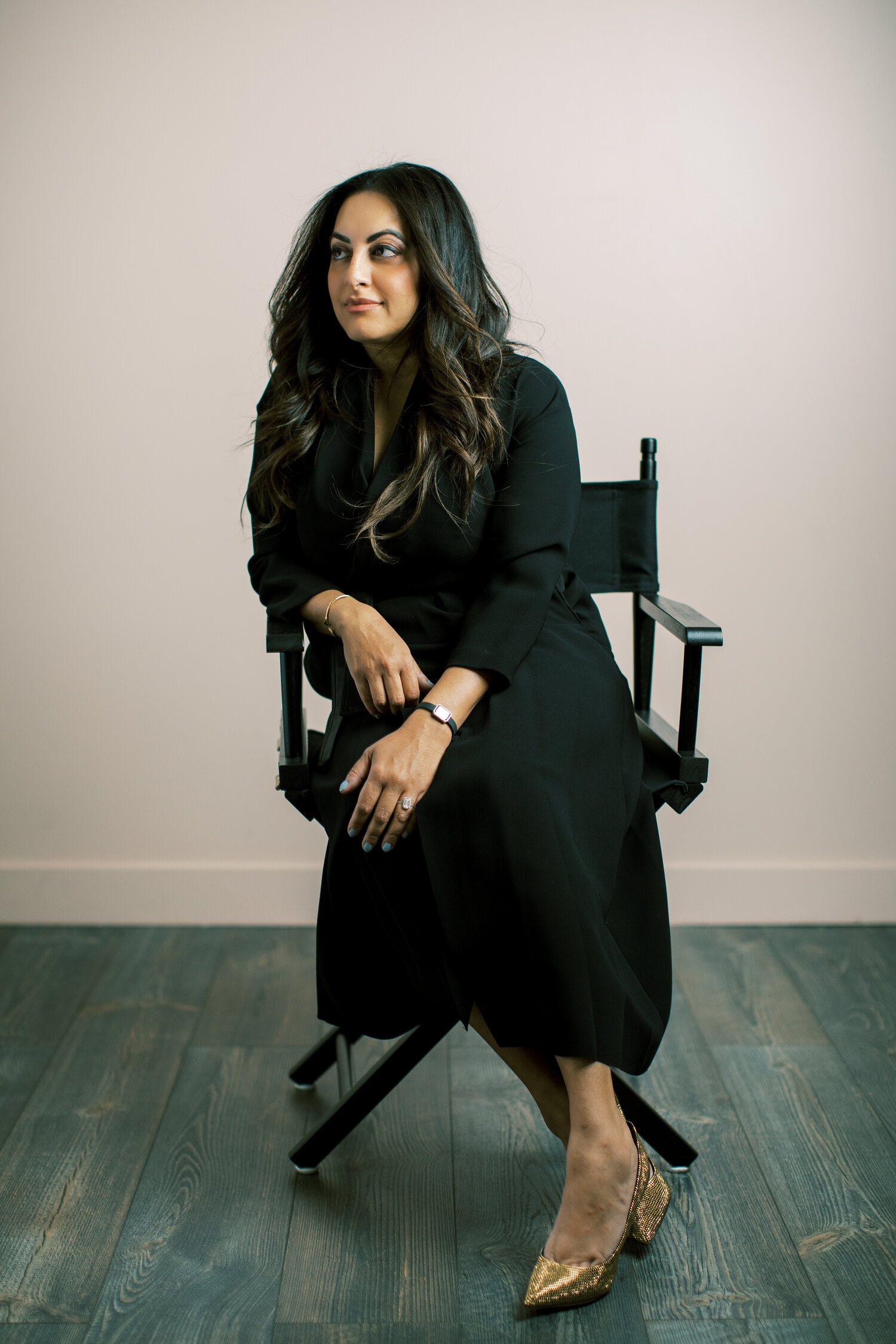 Over the past little while, Yasmin has taken part in several interviews- here are some top takeaways from Yasmin's wisdom:
What is your morning routine?
My morning routine starts around 5 a.m. with a cleansing ritual of my face. I can't begin the day without it, and sometimes I cleanse twice—that is how much I need this ritual.
As I make my way to the kitchen, I will see my husband has begun our daily lighting of Oud incense. It's just the right amount of awakening I need to start the day. I pack my daughters' lunches, give them breakfast, comb their hair and make sure they have everything they need for school. At about 6:30 a.m. I begin my day with cardio, weights, or a short meditation depending on how I'm feeling—sometimes the meditation is all my body needs. My intuition is the determining factor for my morning; I don't let my body do anything my heart and soul do not agree with. Sometimes I do sleep longer rather than getting my kids ready, and in my house, that is perfectly fine. They know I am taking a day for self-care and building independent girls who are ready to do things mom normally does.
What is your workday self-care hack?
I grab a piece of chocolate and go for a 10-minute hike.
How do you spend your time after work?
My day usually ends around 5 p.m., and I'll grab a snack and watch the news. Throughout the day I'm usually immersed in running my company and business school, so sometimes I'm not mindful of eating or what's going on in the world. I spend about 45 minutes doing this, it's the exact amount of time that allows me to fuel my stomach and brain so I can conquer dinner and bedtime.
Want to learn more about Yasmin and her journey?
Follow @khalmskincare and check out khalmskincare.com